Please first select your country above
Due to new European rules we have to apply the valid VAT rates for each country.
The sales prices therefore differ per country.
Later, when finalising the order, the country can be changed in the address field.
Please note that the prices will change then.
Fruit trees in more than 350 species and varieties
We have been selling fruit trees via the Internet for 19 years!
Discover our large assortment of fruit trees and berry bushes.
Not only for large gardens, but also for the small garden.
The specialist for all your fruit trees!


******************************


Shipping orders
We are in the midst of delivering rootstock orders. These orders are processed in order of order/payment receipt.
We are currently processing orders from March 20
We will update this information daily so that you can track approximately when your order will be shipped.
In any case, you will be notified by us as soon as your order is handed over to the parcel service.
We are currently processing the remaining orders from March 19


*********************
Plant now!


Although it sometimes freezes slightly at night, it is now good planting weather!
The roots can already attach themselves well and the trees can then use all their energy to grow in the spring!
Winter discount
At a purchase from €150,00 5% discount
At a purchase from €300,00 10% discount


Started in 2003 with sending fruit trees via internet,
In the meantime, we have grown to 350 species and varieties of fruit trees and plants in various sizes.
Approximately 65,000 customers from all over Europe have already found us.
Healthy fruit tree species that do not need to be sprayed and that you can eat straight from the garden.
Fruit is full of vitamins, minerals, antioxidants and fibre. Fruit is healthy enjoyment!
Quality of fruit trees!
We want you, as well as us, to enjoy the fruit trees and their harvest and therefore supply only good, healthy varieties and give a 100% growth guarantee on our fruit trees and berry plants during the first year! (with the exception of failures due to prolonged rain, drought or frost and hail damage).
The trees are pruned by our professional staff before shipment, so that you only have to plant them after receipt!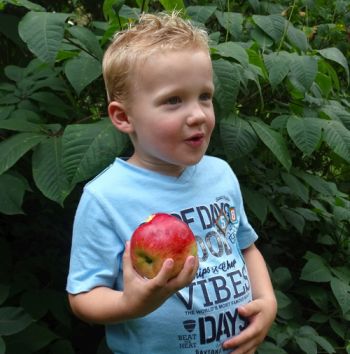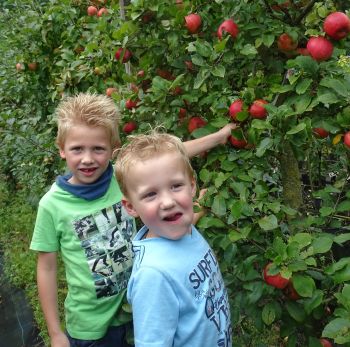 Picking fruit from your own fruit trees
What could be nicer than picking your own fruit yourself or with your (grand)children!
If you plant a fruit hedge, you can eat fruit from early summer until far into the winter. And if you also plant berry bushes, you can even eat your own fruit all year round.
We grow more than 40,000 fruit trees in 300 different species, on various rootstocks. For many species you can choose the type of rootstock yourself.
We also sell many varieties of berry bushes.
Discover our wide range!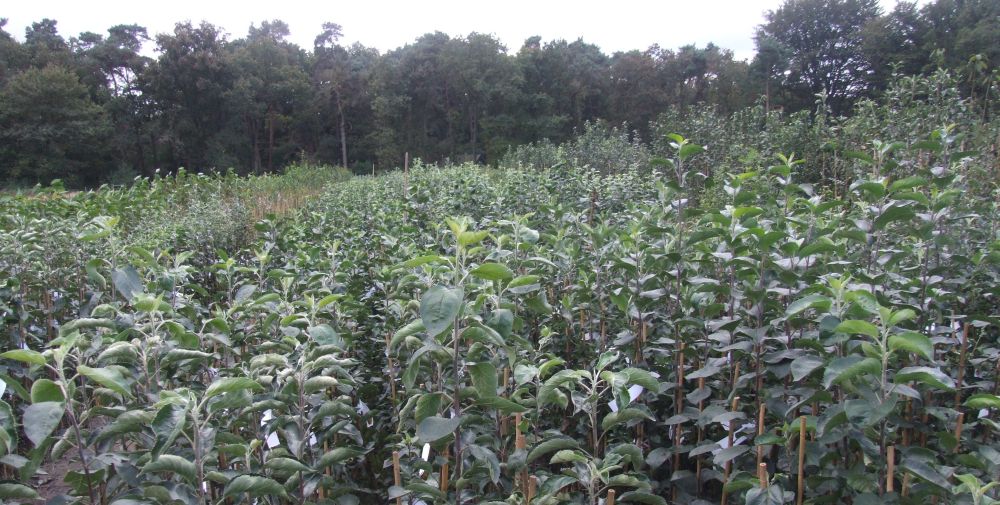 Buy fruit trees online easily!
Plan your garden at home. Compare, choose and order your fruit trees and bushes easily online.
In just a few clicks, the plants will be delivered to your home within a few days, ready for planting!
Competitive prices and low shipping costs!
Because we ship directly from the nursery, we can offer very attractive prices
We ship our trees and bushes to almost all countries within the EU.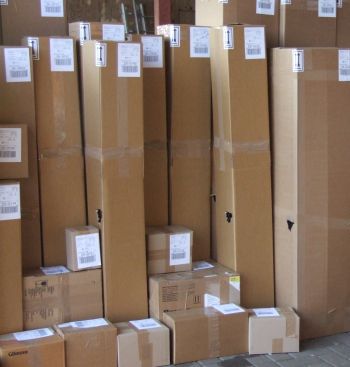 We ourselves greatly enjoy the many fruit trees and shrubs that grow in and around our nursery.
We would like to share this with you and therefore only supply good, healthy fruit tree varieties and give you a 100% growth guarantee for the first year (with the exception of failures due to prolonged rainfall, drought or frost and hail damage).
Do you want to plant a fruit garden? We are happy to give you planting advice. Send a mail to: info@aatree.nl
We are happy to help.
You can pay with: